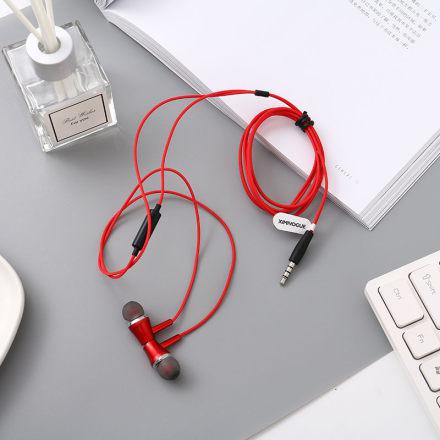 UP25 Wired Earphones (Red) (XVDPA00254)
Material : ABS
Weight: 15 g
Size: 1200 mm
Color: Red
Packing Specification: 12

Product Features :
- For audio device such as Android mobile phone, iPhone, MP3 and so on which is equipped with a 3.5mm earphone port.

Usage:
-Do not pull the cable forcefully, to avoid damage.
-Store properly after use. Do not store at damp and dusty environment, to avoid destroying the performance of the product.
100% Original
15KM Free Delivery
---