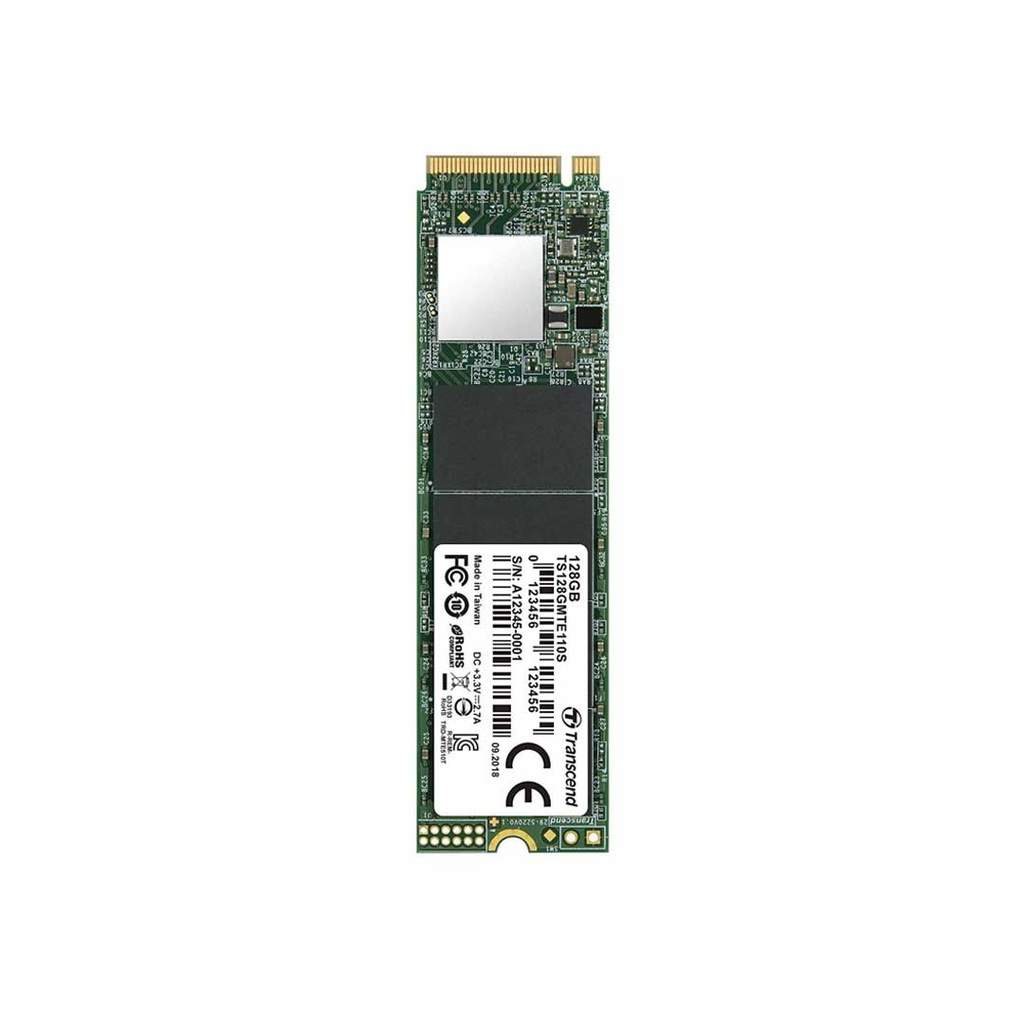 Transcend 128GB NVMe SSD
Transcend's PCIe SSD 110S utilizes the PCI Express Gen3 x4 interface supported by the latest NVMe standard, to unleash next-generation performance. The PCIe SSD 110S aims at high-end applications, such as digital audio/video production, gaming, and enterprise use, which require constant processing heavy workloads with no system lags or slowdowns of any kind. Powered by 3D NAND flash memory, the PCIe SSD 110S gives you not only fast transfer speeds but unmatched reliability.

Transcend's PCIe SSD 110S follows NVMe 1.3 and utilizes the PCIe Gen3 x4 interface resulting in compelling performance of up to 1, 800MB/s read and 1, 500MB/s write.
Transcend's PCIe SSD 110S is engineered with LDPC (Low-Density Parity Check) coding, a powerful ECC algorithm, to keep data secure.

To keep your Transcend SSD running fast and error-free, Transcend's SSD Scope software application is available for download free of charge.
To ensure the utmost level of quality, Transcend SSDs undergo rigorous testing at all stages of production, including tests for vibration, temperature and humidity, speed, and functionality.
100% Original
15KM Free Delivery
---