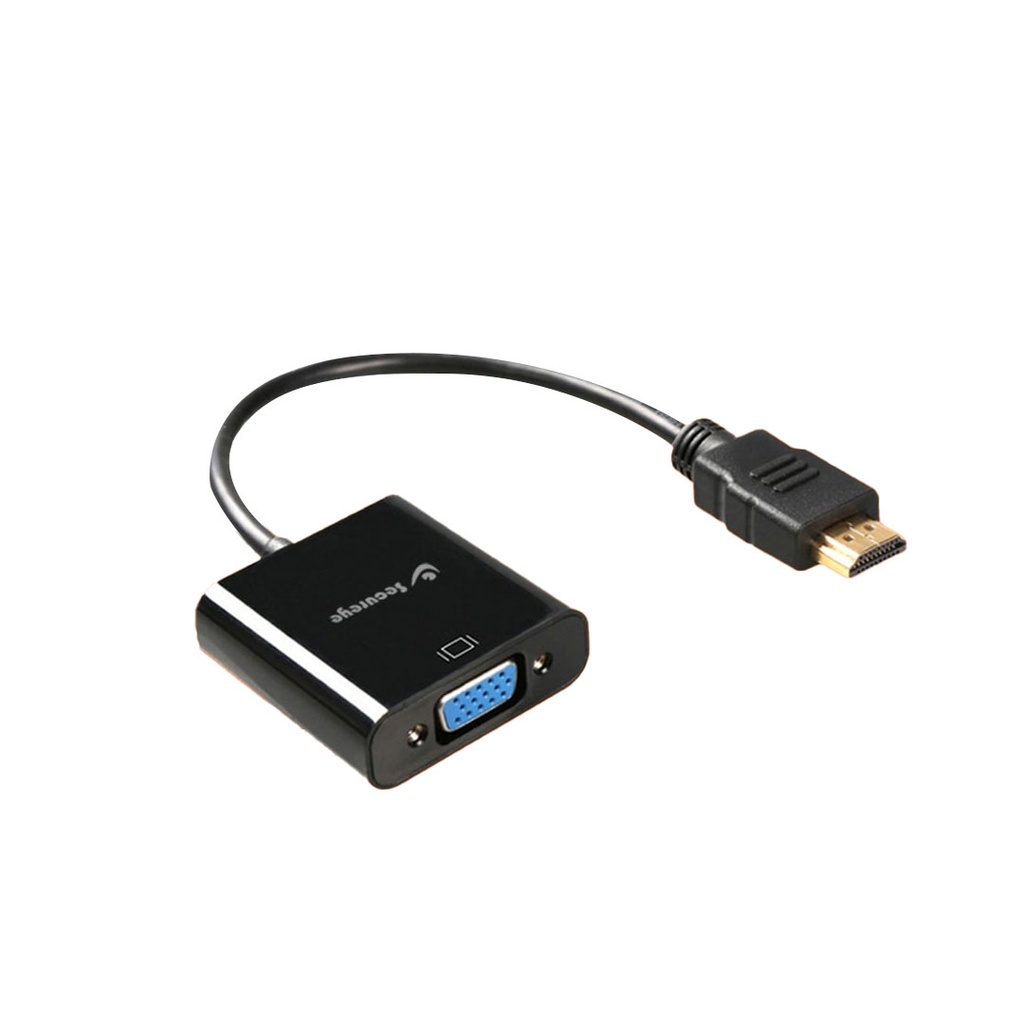 Secureye HDMI To VGA Adapter
Input: HDMI Male
Output: VGA Female
Audio Support: No
Installation: Plug & Play
Supports: PC/XBOX/Playstation
100% Original
15KM Free Delivery
---
The compact-made portable HDMI to VGA adapter connects a Computer, Desktop, , Laptop or other devices with HDMI port to a Monito, Projector, HDTV or other devices with VGA port.
Built-in advanced Certified AG6200 IC Chip converts HDMI digital signal to VGA analogue signal. It is not a bi-directional converter and can't transmit signals from VGA to HDMI
The HDMI male to VGA female converter supports resolution up to 1920x1080 60Hz (1080p FHD) for high definition monitors or projectors.
The HDMI-VGA adapter is compatible with Computer, PC, Desktop, Laptop, Ultrabook, Notebook, Chromebook, Raspberry Pi, Intel Nuc, Roku, PS3, Xbox 360, Set Top Box. Not compatible with Blu-Ray player and devices with low-power HDMI ports such as SONY PS4, Apple MacBook Pro with Retina Display, Mac Mini & Apple TV