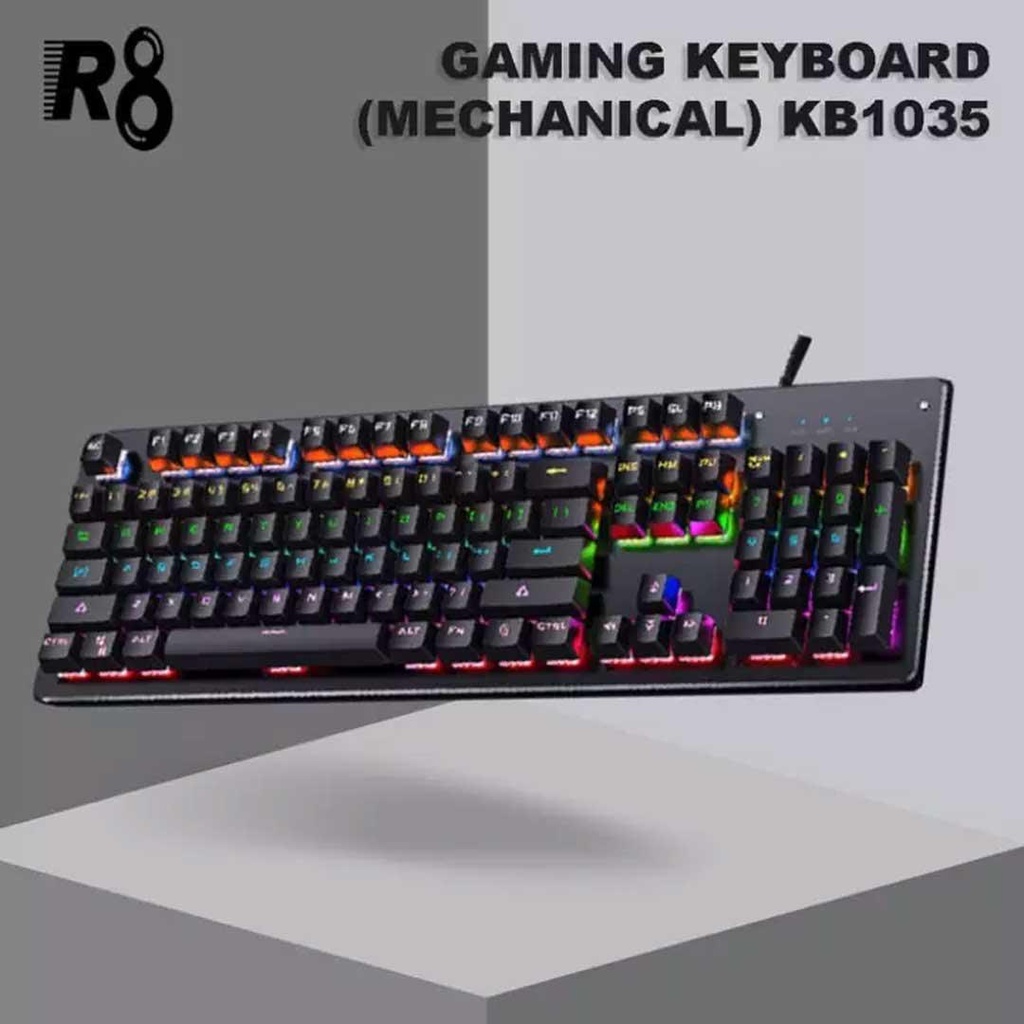 R8 1035 Professional Gaming Mechanical Keyboard
Product name : R8 1035 Professional gaming mechanical Keyboard.
Brand name : R8
Model no : 1035
Color : Black
Colorful lighting
One -click to turn on the dazzling light effect colorful glow, shining brightly in the silent night.Pure Mechanical shaft
High-performance mechanical blue switch, excellent hand feeling, sensitive response and long service life.
26 Keys without conflict
Game -only 26-key conflict-free, more powerful game compatibility.
100% Original
15KM Free Delivery
Products over 5k
---