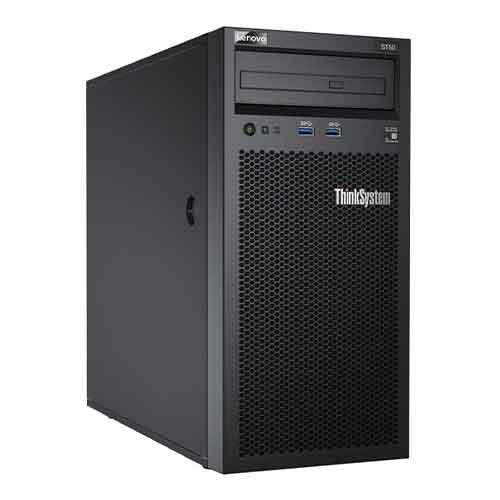 Lenovo ThinkSystem ST50 Server E-2104G/ 8GB/ 1TB (7Y48S04R00)
Lenovo ThinkSystem ST50 Server, Intel Xeon E-2224G (3.5GHz, 4Core) Processor with 8GB RAM & 1TB 7.2K RPM SATA Hard Disk, 3 Year Warranty by Lenovo
The space-saving form factor and dynamic capabilities of the ST50 make it well suited for day-to-day computing, file management, printing, email, and web serving in distributed environments. Highly efficient fans keep the server cool and reduce noise in an office environment.
Save time and reduce costs with Intel Active Management Technology (AMT), which monitors system health and prevents data disruption, while the USB version of Lenovo's XClarity provisioning manager enables easy setup and firmware upgrades. The tool-free mechanical design enables faster access to key components so you can adapt the configuration as needs change.
The energy-efficient qualities of the ST50 include both the Intel Xeon E processor and TruDDR4 ECC memory, which reduce power consumption under standard workloads. Lenovo's reliability means that along with energy cost savings, you can count on increased server uptime and workplace productivity.
Eagle Information Systems Pvt. Ltd. a reputed 28 year old company with head office at Delhi and branches at Delhi, Chandigarh, Dehradun, Mumbai, Hyderabad, Bangalore, Chennai, Lucknow, Kolkata & Guwahati. For any clarifications on this product.
100% Original
15KM Free Delivery
---