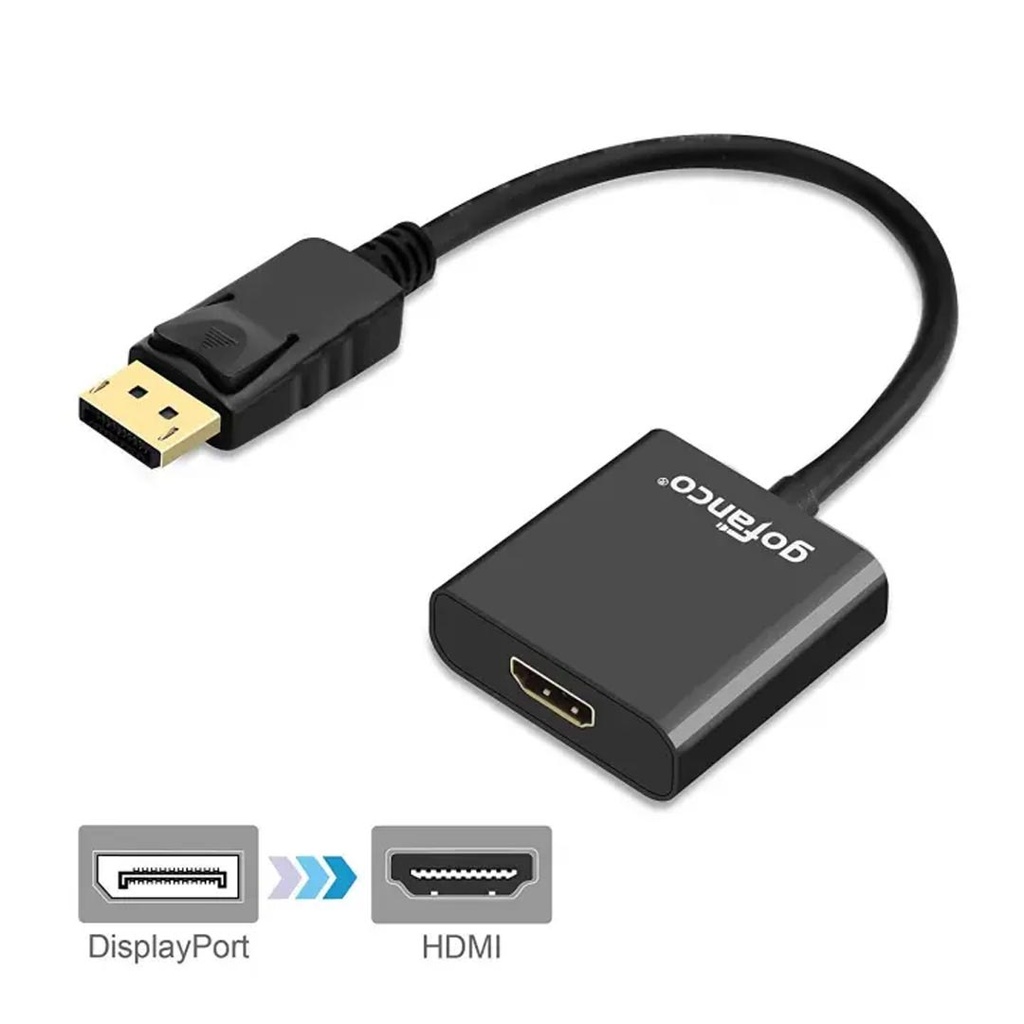 DP to HDMI Cable
- HIGH PERFORMANCE DP to HDMI ADAPTER - Connects DisplayPort equipped desktop or laptop computer to HDMI display. Please note this is a passive adapter. - - For active adapter, please check out our active 4k 60hz DisplayPort to HDMI Adapter(DPHDMIA-4K). Please note this is NOT a bi-direction adapter. It connects a DisplayPort source to an HDMI monitor/display.
- HIGH QUALITY VIDEO - Supports HDTV resolution up to 1080p and PC graphics resolution up to 1920 x 1200 delivering high definition vivid videos/images
- HIGH QUALITY AUDIO - Supports 7.1 Channel surround audio providing amazing surround sound quality for better entertainment experiences
- RELIABLE CONNECTION - Features latching DisplayPort connector to prevent accidental detachment, Quad-shielded cable with PVC jacket for maximum video performance & prevention of signal loss as well as HDCP (High-bandwidth Digital Content Protection) support
- EASY PLUG-N-PLAY INSTALLATION - No driver or software installation required. FCC, CE & RoHS compliant. We love our products and hope you will too.
100% Original
15KM Free Delivery
---