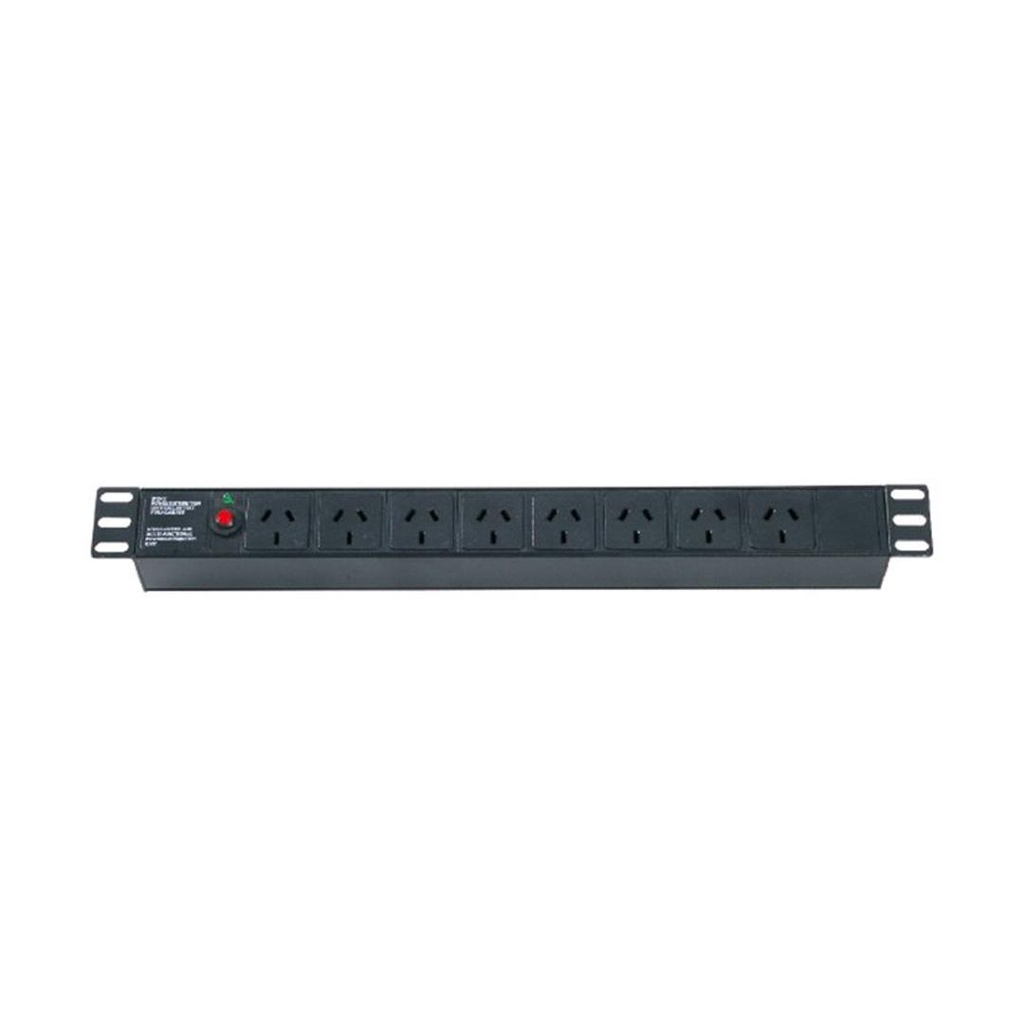 BOLEIN 8 Port Power Distribution Unit
1, Rated voltage: 110V/220-250V.
2, Rated current: 10A, 13A or 16A. We can also meet your 32A, even 64A, current requirements if you need.
3, Frequancy: 50 or 60 HZ.
4, Socket is Australia type. You can choose the appropriate plug (UK, MF, Euro, IEC, Industrial etc.) according to your needs.
5, There also are some options for the outlet number. We can provide you with power distribution unit from 6 to 36 ways.
6, The jack material is aluminum alloy, which can extend the service life of the PDU.
7, The PDU length of 8 Ways and below is 19 ". When installing in the cabinet, you can choose to install horizontally or vertically.
8, For PDUs with more than 8 Ways, they can only be installed vertically.
9, We have two kinds of PDUs widths: 1U and 1.5U (4.445 cm and 6.668cm). For customers with high current requirements, we recommend 1.5U products. The thicker of wire, and the higher the efficiency of power transmission. In the case of thick wires, a 1.5U wide PDU can provide more space, so as to reduce interference between wires.
10, Power cord length is generally 2m. 3m is also available based on customers's requests.
11, Air switch and overload protection are optional.
12, CE and RoHS Certificates.
100% Original
15KM Free Delivery
---