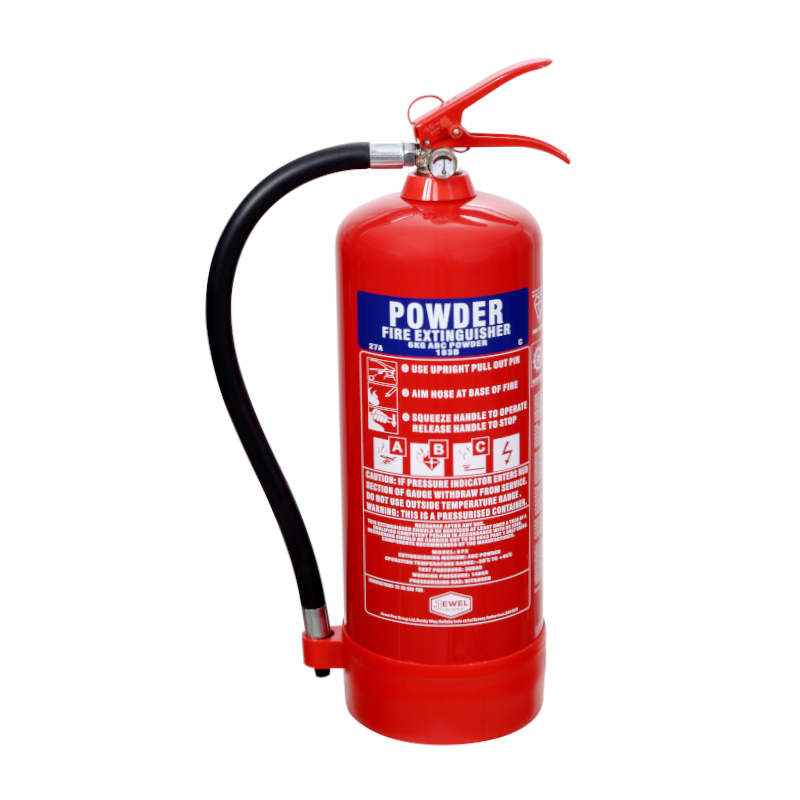 ABC Fire Extinguisher 6KG
FIRE ABC Powder Type (Stored Pressure) Fire Extinguisher 6Kg. Capacity ISI Mark IS: 15683 operating temperature (-0) ºC to (+55) ºC and Fire Rating 2A & 21B type of fire filled with MAP Powder Complete in all respect & 'A','B' & 'C' class fires - inflammable liquids, gaseous fires like L.P.G. and acetylene, and electrical fires.. ECO FIRE ABC powder based fire extinguishers are the most widely used fire extinguishers, filled with MAP (mono ammonium phosphate) dry powder, Suitable for all types of fire i.e. A b c and electrically started fire effectively extinguish by interrupting the chemical reaction of a fire triangle. Suitable for all - car / home / office / pantry / commercial, residential ; industrial buildings, Home/Office/Car/Commercial/Residential Building Purpose. The ECO FIRE 6kg powder agent fire extinguishers will ensure that you are fully equipped to fight any types of fire, if there should be one. These extinguishers are easier to use than others shoot' design.
100% Original
15KM Free Delivery
---
The 6kg ABC Powder extinguisher is a multi-purpose extinguisher ideal for domestic use and suitable on(Class A, B and C)fires involving combustible solids, flammable liquids and gases. The highly-rated extinguishant is Mono-Ammonium Phosphate, which is a fine powder that can knock down flames quickly and protect users against the radiant heat from a fire.
Whilst it is safe for use on electrical fires, it should be noted that it can cause contamination of sensitive equipment / environments and corrosion of electrical components if not meticulously cleaned.