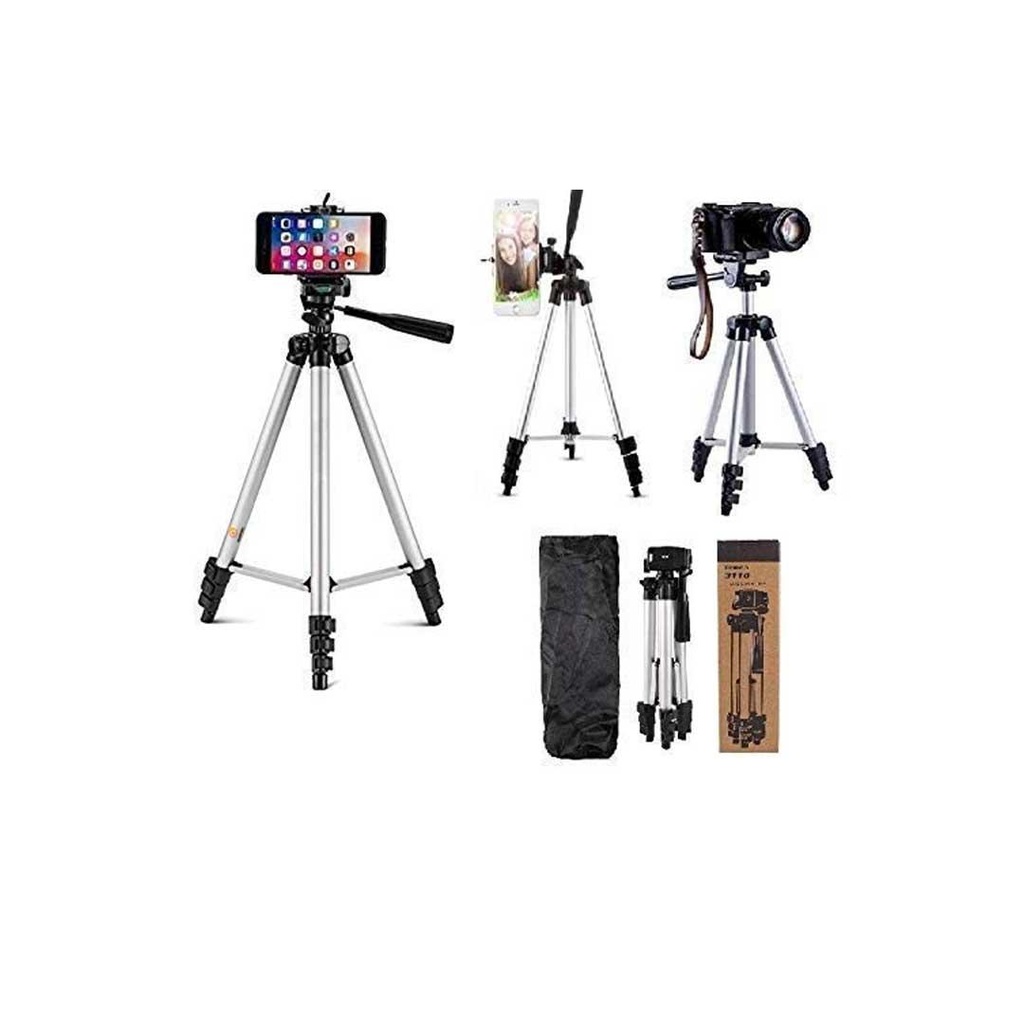 3110 Tripod Stand For Dlsr Camera With Mobile Holder
Easy to use and carry with. With standard tripod hole, you can install in any 1/4" tripod stand.
Excellent quality, phone bracket is automatic elastic, stretch can clip 5.5-8.8cm width's phone.
This tripod equiped with level tester, which can detect and adjust the horizontal position of it.
When the button is loose, the center shaft can up and down easily.
3-Way Head:The tripod's three-way head allows for ultimate versatility. Easily change the orientation of the camera from portrait to landscape--and almost any angle in between with the handy tilt motion. Turn the knobs to secure. The tripod also allows for full panoramic possibilities with its 360-degree swivel function.
100% Original
15KM Free Delivery
---