UGREEN 4K HDMI Female to Female Coupler 4K HDMI Extender Compatible with HDTV Roku TV Stick Chromecast Nintendo Switch Xbox One Playstation PS4 Laptop PC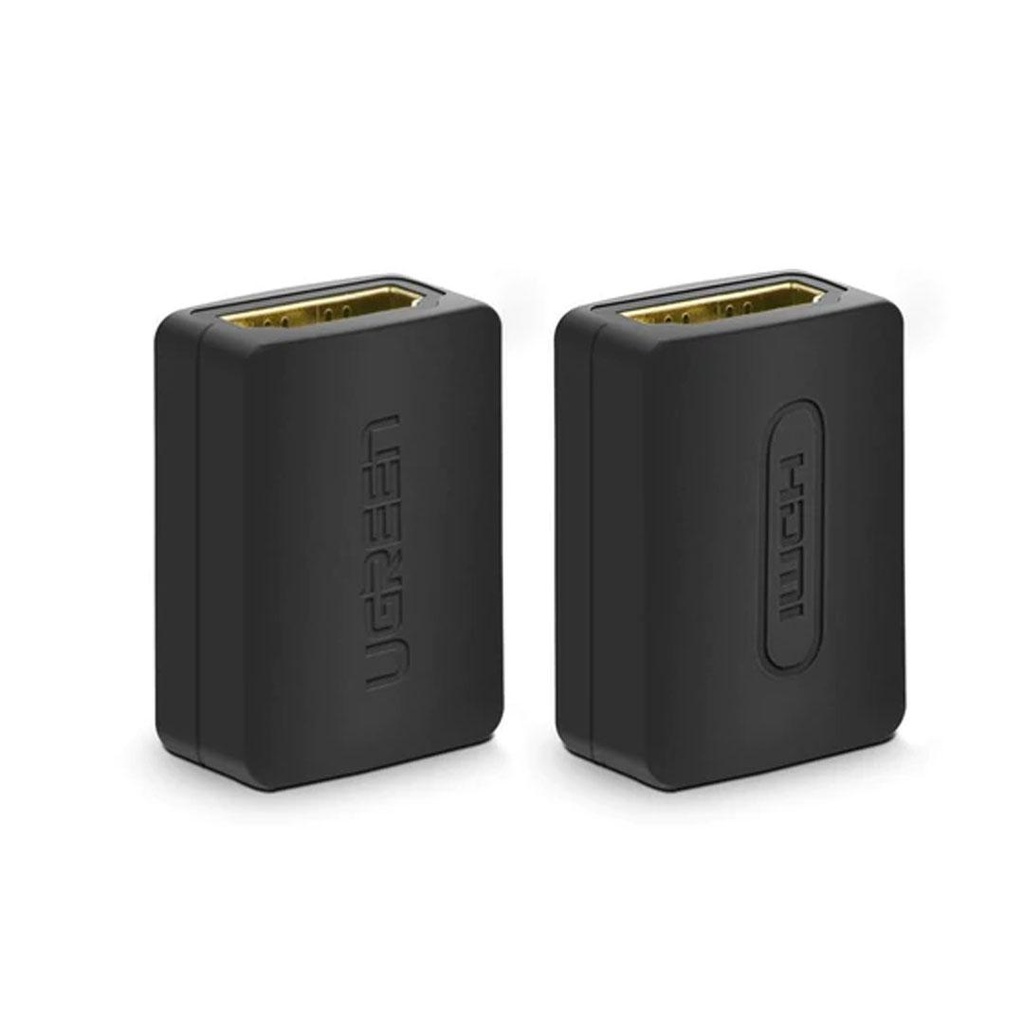 UGREEN 4K HDMI Female to Female Coupler 4K HDMI Extender Compatible with HDTV Roku TV Stick Chromecast Nintendo Switch Xbox One Playstation PS4 Laptop PC
HDMI Coupler Female Extension: Easily connects 2 HDMI cables into 1 HDMI cable for long distance extension purpose and turn HDMI male port to female port for connecting other device.
Max 4K@60Hz: UGREEN HDMI female to female 4K coupler comply with HDMI 2.0 standard, support 4K HDR Pass Through with HDMI 2.0 Cable and display resolution up to 3840x2160, 2560x1600, 2560x1440, 1920x1200, 1080p, 720p, so you will capture every detail.
Audio Video Sync: This HDMI female adapter support Audio Return Channel, HDMI Ethernet Channel, 3D and 7.1, 5.1 Dolby digital sound pass through for you to surround by rich sound.
Wide Compatibility: This HDMI coupler support HDMI signals from devices such as TV Box, TV stick, Xbox 360, Xbox One, PS5, PS4, PS3, Blu-Ray Player, PC, Laptop for HDTV, Monitor, Projector and more.
Durable Quality: With gold-plated connectors that resist corrosion while offering optimum signal transfer for better viewing experience. Package included: 2 Pack female to female 4K HDMI adapter.
Note: Products with electrical plugs are designed for use in the US. Outlets and voltage differ internationally and this product may require an adapter or converter for use in your destination. Please check compatibility before purchasing.
100% Original
15KM Free Delivery
---